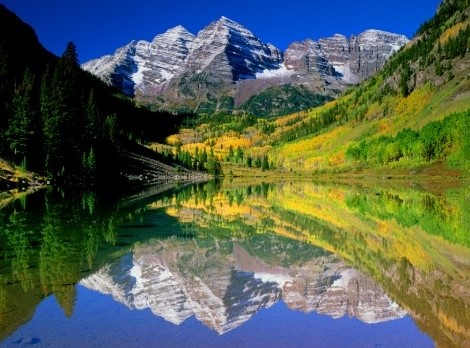 Enjoy Aspen Snowmass Unforgettable Mountain Escape
Snowmass is nestled amid some of the most spectacular mountain vistas in Colorado, offering a wealth of culture, summer adventure and alpine mountain charm. The long, sunshine-filled mountain days provide the perfect setting for packing in multiple activities. Ride the rapids of the Roaring Fork River or enjoy the legendary fishing from its banks. Heed the call of the nearby Maroon Bells and head out for a hike or ride over 50 miles of scenic single track. A day that starts with a hot air balloon ride can just as easily end at the weekly rodeo.
During summer, the lush greens of the mountain scenery are hard to beat, but fall does an admirable job by turning the surrounding mountains a fiery shade of aspen leaf gold. Cooler climates, quiet trails, and migrating wildlife make this the ideal time to escape to Snowmass Village for a peaceful Rocky Mountain retreat.
Your Snowmass adventure will include:
Four domestic round-trip coach flights to Aspen, Colorado.
Round-trip airport transfer from Aspen airport to hotel.
Three-night stay in a Viceroy two bedroom luxury condo for four guests during summer or fall.
Two days of half-day activities for four people, choice of Jeeping and Rafting
Dinner for four at Eight K in Snowmass ($200 value).
Dinner for four at the Caribou Club in Aspen ($400 value).
Restrictions:
Stay during summer or fall.
Based on Hotel availability.
Includes all taxes.
All holidays excluded.
Airport connections may apply.
Air date restrictions and blackout dates may apply.
Value: $6,000.00
Generously donated by Konica Minolta, Shawn Thomson-Palermo, Owner of RMC and U.S. Motivation