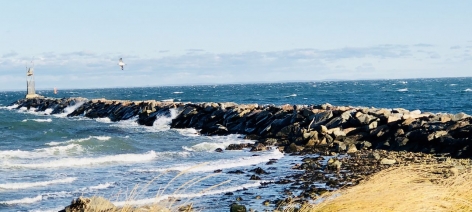 Escape for the weekend at Susan and David Rockefeller's "happy place," a beautifully restored 18th century farmhouse in Bridgehampton, filled with surprises and little hints of magic.
Explore the island and its myriad offerings, beautiful beaches, nature trails, antique shops, farm and ocean to table dining, local wineries, seafood shacks, farm stands, bakeries and cafes.
This package includes:
Paddle board lesson with Gina Bradley, founder of Paddle Diva
Personal tour of the South Fork Natural History Museum with Director Frank Quevedo
Early morning birding excursion
Lunch for four (4) at The American Hotel
About Gina Bradley
Gina Bradley is the founder and CEO of Paddle Diva, which was created in 2009 in East Hampton, NY. It is based on the premise that Stand-Up Paddleboarding (SUP) is a way to get in shape and have a great experience on the water while offering a special mind-body connection. Paddle Diva has become a highly sought-after brand in The Hamptons, Montauk and Rincon, Puerto Rico. Gina has recently participated and has been an advisor in Gabby Reece and Laird Hamilton's two-day training called The XPT Experience in Montauk and Malibu and she is featured In Outside Magazine's TV series on XPT. She also has been featured in Bravo's "Summer Share," HGTV's "Island Life," and on Bethenny Frankel's "Bethenny and Frederic."
About South Fork Natural History Museum
The South Fork Natural History Museum (SoFo) & Nature Center is the only state-of-the-art natural history museum on the South Fork of Long Island. It was founded in 1988 by a group of South Fork naturalists as The Nature Clubhouse in Amagansett. The museum is dedicated to teaching and inspiring families to become engaged and responsible caretakers of our planet now and for generations to come.
Valid for a Friday, Saturday and Sunday stay.
Value: Priceless
Generously donated by Susan and David Rockefeller