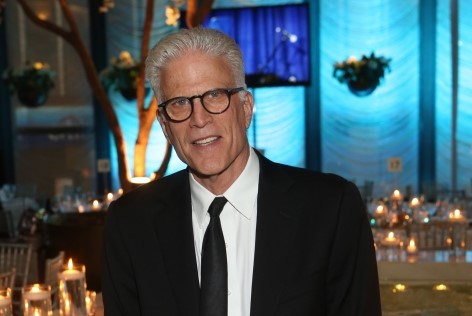 LIVE- Lunch on the set of "The Good Place" with Ted Danson
You and a guest will enjoy a private lunch on the set of "The Good Place" with award-winning actor and activist Ted Danson!
Since his early feature film success in Joseph Wambaugh's "The Onion Field" in 1979 and Lawrence Kasdan's "Body Heat" in 1981, through his starring role in the television series "Cheers," to recent performances on "Fargo," "CSI:Cyber," and NBC's "The Good Place," Ted Danson has been a mainstay of both drama and comedy.
In the last two decades, Ted's stellar acting career has been complemented by his staunch ocean advocacy, appearing in public service announcements, appealing to donors and testifying to the government on the condition of our oceans. He currently sits on Oceana's Board of Directors where he and his wife, actress Mary Steenburgen, continue to fight on our oceans' behalf.
Restrictions:
Valid for 2 people.
Participant must be at least 18.
This is a private meet and greet.
Valid for a set visit between April and July 2018.
To be scheduled at a mutually agreed upon date.
Cannot be resold or re-auctioned.
Cannot be transferred.
Travel and accommodations are not included.
You are bidding on a set visit on the television series "The Good Place" (the "Series"). The nature and all details of the set visit will be determined by the Series' producers ("Producers") and NBCUniversal LLC ("NBCU") in their sole and exclusive discretion, subject to availability and production exigencies. Winning bidder must be at least 18 years of age and available during the Series' production schedule, specifically, on the dates selected by Producers and NBCU. If production of the Series is cancelled prior to winning bidder's set visit, NBCU will make reasonable efforts to provide a set visit to the winning bidder on another NBCU show filmed in Los Angeles. Winning bidder must sign NBCU's "Set Visit" Release form before traveling to the set and follow all instructions given by the Producers and NBCU.
Value: Priceless
Generously donated by Ted Danson