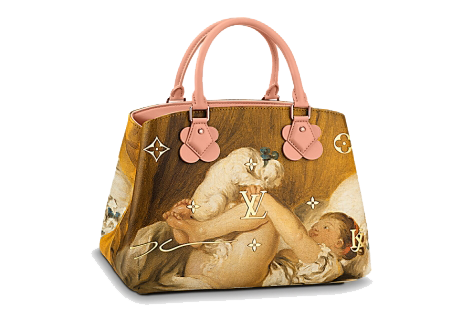 Louis Vuitton and Artist Jeff Koons special edition "Masters Collection" Handbag
Montaigne MM The iconic Louis Vuitton canvas is the perfect blank page to express the uniqueness of this Masters Collection's piece of art.
Sophisticated and feminine, the Montaigne bag is twisted for the first time with this exclusive collaboration: gold monogram serti, reflective metallic letters and colored trimmings. An exclusive leather lining embossed, printed and filled with gold tells you more about this unexpected collaboration.
Value: $4,000
Generously donated by an anonymous private supporter