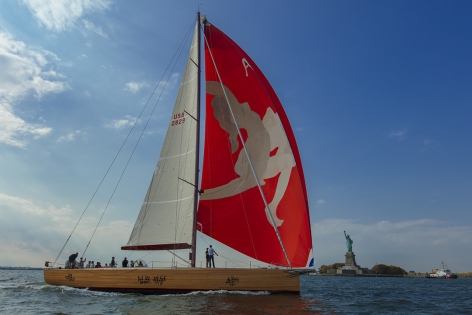 Sail with world-renowned Architect Frank Gehry on the boat FOGGY
Enjoy an afternoon sail on FOGGY with Architect Frank Gehry for up to 4 people. FOGGY is a FRERS 74' sailboat designed by Frank Gehry and completed in 2015. The boat is moored at Marina del Rey, California and Frank typically sails on a Sunday afternoon. You will enjoy lunch, served onboard.
Frank Gehry, is a Canadian-born American architect, residing in Los Angeles.
A number of his buildings, including his private residence, have become world-renowned attractions. His works are cited as being among the most important works of contemporary architecture in the 2010 World Architecture Survey, which led Vanity Fair to label him as "the most important architect of our age."
This is to be arranged at a mutually agreeable time and date.
A minimum of ninety days advance notice is required to secure a date and redeem this package. Expires April 1st, 2017.
Value: Priceless
Generously donated by Richard Cohen and Frank Gehry