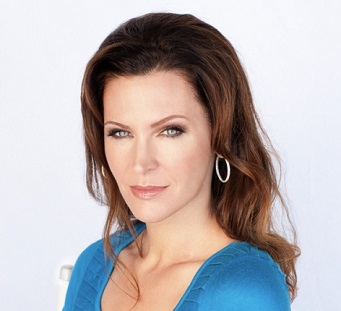 Leslie Zemeckis will host you for lunch and a set visit for the shooting of Robert Zemeckis's new film (untitled) starring Steve Carell and Leslie Mann in Vancouver, Canada.
About Leslie Zemeckis
Leslie Zemeckis is an actress, author and award-winning documentarian. She is the co-author/creator of a one-woman cabaret show "Staar." She wrote and produced a mockumentary film Staar: She'd Rather be a Mistress starring Carrie Fisher, Jeffrey Tambor and Fabio. She has acted opposite Tom Hanks, Michael Madsen, Anthony Hopkins and Colin Firth amongst others. She wrote/produced and directed the critically acclaimed documentary "Behind the Burly Q" the true story of old-time burlesque. The film aired on Showtime and BskyB in the UK. The film was championed by such publications as USA Today and The New Yorker. An expert historian and chronicler of early American pop culture her "Behind the Burly Q" is a bestseller and heralded as the definitive history of burlesque. Unanimous raves such as those by Publisher's Weekly: "rich history . . . is indispensable" and Kirkus ". . . historically valuable document of an intriguing, little secured corner of American Entertainment." Her second book Goddess of Love Incarnate, the story of iconic burlesque stripper Lili St. Cyr and has garnered interests in film and Broadway for adaption. Published in the Fall 2015 Goddess of Love Incarnate was a Vanity Fair Hot Reads pick as well as the Los Angeles Times Top Christmas Reads. Her second film is the award-winning "Bound by Flesh" about vaudeville superstars Daisy and Violet Hilton which debuted on Netflix at #5. Zemeckis is currently writing her third book on two burlesque stars and writing her next documentary. She has made multiple appearances at museums, colleges, designer stores, department stores, international festivals and invitation giving talks on burlesque. She is a frequent contributor to Huffington Post, has written for Stork Magazine and W Magazine. Her third documentary is "Mabel, Mabel, Tiger Trainer" about Mabel Stark the world's first female tiger trainer and will have its debut at the Santa Barbara International Film Festival in Feb of 2017.
Restrictions:
Dates: September 20th and October 15th, 2017
Participant must be at least 18
This is a private meet and greet
Expires October 15, 2017.
To be scheduled at a mutually agreed upon date
Cannot be resold or re-auctioned
Cannot be transferred
Travel and accommodations are not included
Value: Priceless
Generously donated by Leslie Zemeckis