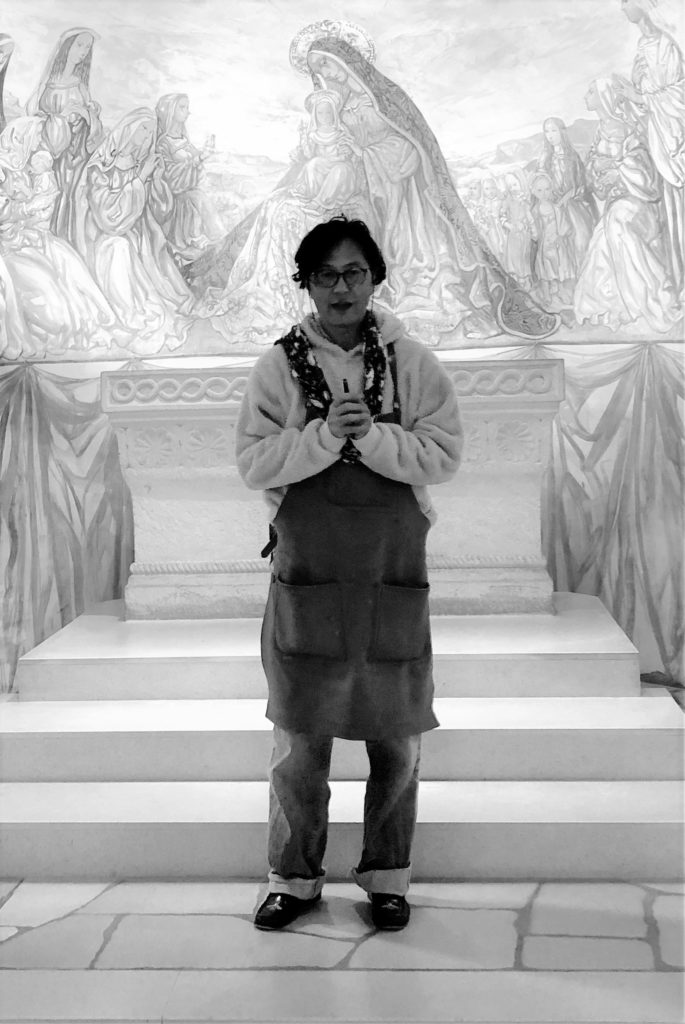 "I've got a dream about an angel on the beach. And the earth below is starting to shake. But I don't see any angels in the city. I don't hear any holy choirs sing."
Bunta Inoue is a renowned Japanese artist whose works are in the collections of the Whitney Museum in New York, the Centre Pompidou in Paris, the Rockefeller family and the Prime Minister of Japan, Shinzo Abe. He has created art for shrines, temples and public spaces, and is the art director of the Yokohama Grand InterContinental Hotel. As a board member of Sailors for the Sea Japan he is active in the Kids Environmental Lessons Program (KELP). His artwork respects tradition while looking towards the bright future of Asian art.
Inoue uses special materials such as Sumi ink, gold leaf, gold powder, platinum leaf, lapis lazuli and Echizen Japanese paper, handmade by Heisaburo Iwano.
1970 mm x 1070 mm unframed
2168 mm x 1260 mm x 60 mm framed
Value: $130,000
Generously donated by Bunta Inoue