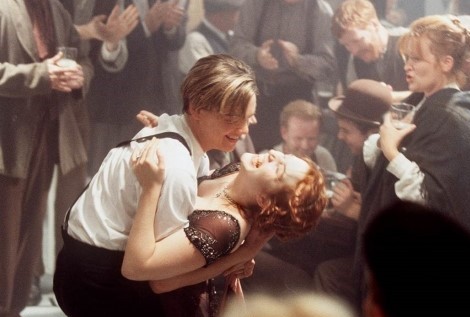 Leonardo DiCaprio and Kate Winslet, "Titanic" 1996 by Douglas Kirkland
Archival print of a photograph taken by prominent photographer Douglas Kirkland on the set of American epic film "Titanic" in 1996. Dimensions: 16″ x 20″, unframed and signed by Douglas Kirkland.

Douglas Kirkland was born in Toronto Canada. He joined Look Magazine in his early twenties, and later Life Magazine during the golden age of 60's/70's photojournalism. Among his assignments were essays on Greece, Lebanon and Japan as well as fashion and celebrity work, photographing Marilyn Monroe, Elizabeth Taylor and Marlene Dietrich among others.

Through the years, Douglas Kirkland has worked on the sets of over one hundred motion pictures. Among them, "Butch Cassidy and the Sundance Kid", "2001 A Space Odyssey", "Out of Africa", "Titanic" "Moulin Rouge" and "Australia" Baz Luhrmann's epic starring Nicole Kidman and Hugh Jackman.
Value: $2,000
Generously donated by Douglas and Françoise Kirkland